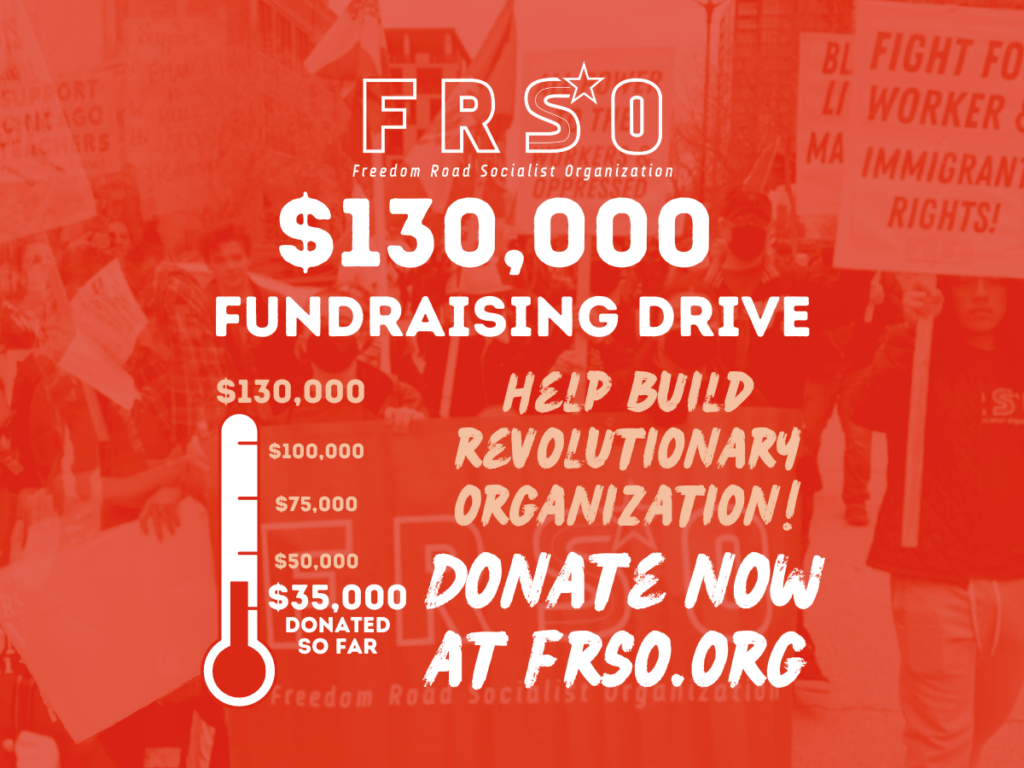 The Freedom Road Socialist Organization Spring Fund Drive hit the $35,000 mark May 11, with more money coming in daily. The fund drive aims at raising $130,000, allowing for an expansion of our national office, more publications and putting more full-time organizers in the field.
The find drive comes at time when FRSO is experiencing a period of rapid expansion, which includes establishing many new local organizations.
Mick Kelly, the political secretary of FRSO states, "We are building a large, nationwide organization that is capable of building large-scale struggles. We are building a revolutionary movement and our aim is socialism. The success of the Spring Fund Drive is decisive for our future."
A major online fundraising event has been set for May 25.
Donate now by clicking the red "donate" button on the bottom right corner of this page.
You can also donate by:
mailing a check made out to "Lucy Parsons Institute" to 2942 Oakland Ave, Minneapolis, MN 55407.