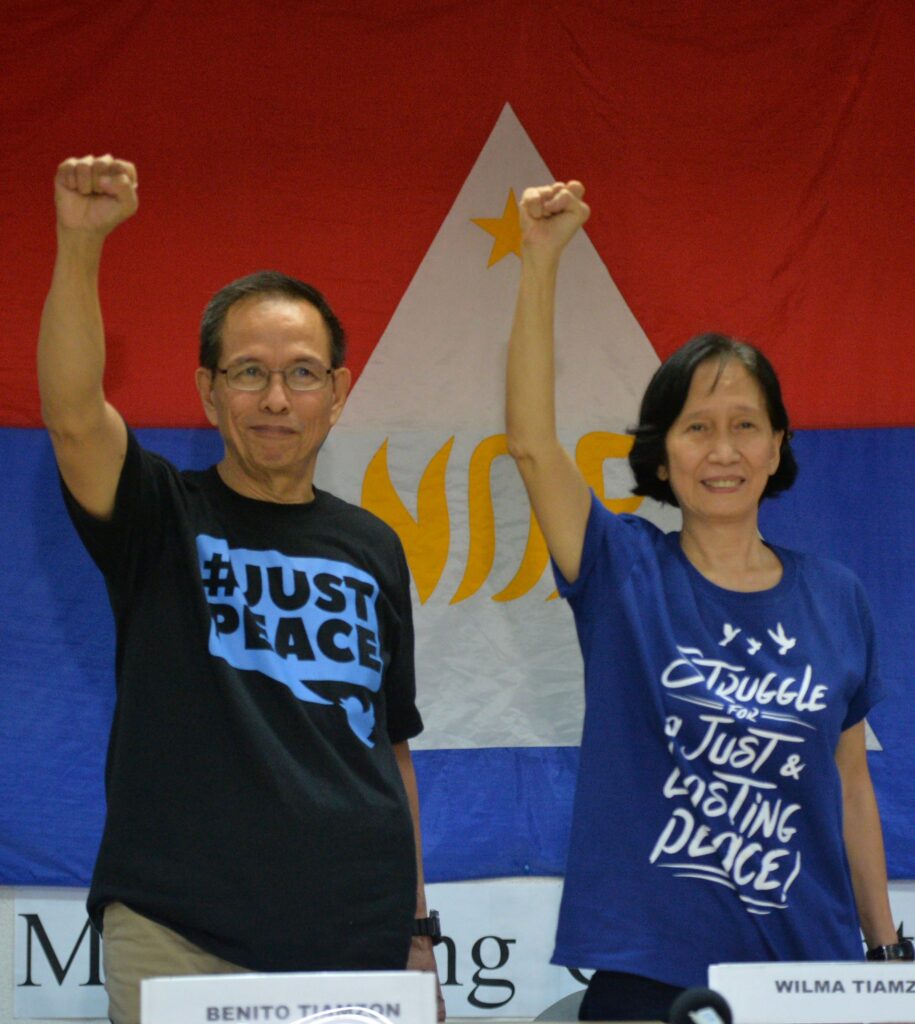 To: Communist Party of the Philippines
From: Freedom Road Socialist Organization
Dear Comrades,
The cowardly murders of Benito Tiamzon, the chairman of the CPP Executive Committee, and Wilma Austria-Tiamzon, General Secretary, by U.S.-commanded troops of the Armed forces of the Philippines (AFP), are towering crimes that will never be forgiven of forgotten. Nor will the cruel murders of the Catbalogan 10. Their revolutionary spirits and contributions to the worldwide struggle for national liberation and socialism will live forever.
Freedom Road Socialist Organization sends it condolences to it the CP and friends and family of the murdered comrades. The loss of those of those build the fight for a new world and serve the people is, as the Chairman Mao Zedong stated, "weightier than Mount Tai."
Each and every one of the murdered comrades is a hero. Communists everywhere should learn from their example.
U.S. imperialism is responsible for this horrific crime. And we are certain the rule of the U.S puppet Marcos regime will not last long! Time is on the side of the oppressed. The many will defeat the few. The perpetrators of this crime will face a day of reckoning – sooner rather than later.
With solidary,
Mick Kelly, for the Standing Committee of the Central Committee, FRSO