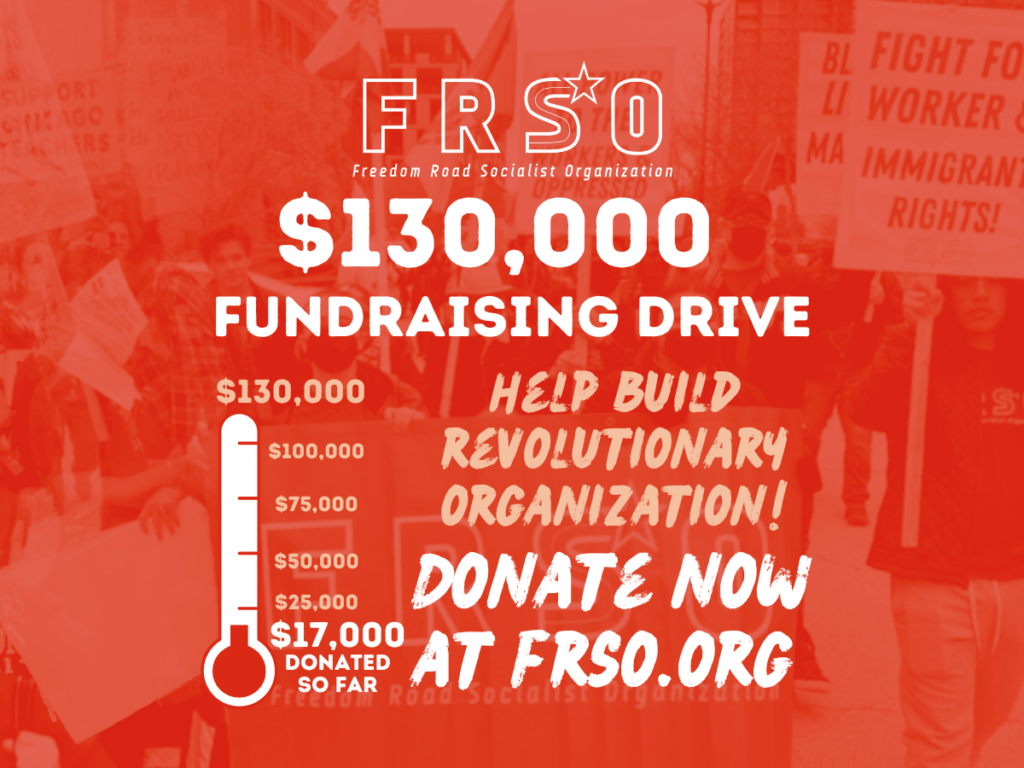 By Mick Kelly
Minneapolis, MN – In less than a week, the Freedom Road Socialist Organization's (FRSO) Spring Fundraising Drive has netted more than $17,000. FRSO aims to raise over $130,000 to hire more full-time organizers to work in our national office, grow our fund to purchase a building, and publish more revolutionary literature.
Anti-war activist Sarah Martin states, "Now is the time to dig deep and contribute to FRSO so we can continue to grow and expand our work as we build towards a new world. The future is bright!"
Local FRSO groups will be going out to members and supporters to make the Spring Fundraising Drive a success.
To contribute to the fundraising drive, click on the red donate button in the bottom right corner of this page.
You can also donate by mailing a check made out to "Lucy Parsons Institute" to 2942 Oakland Ave, Minneapolis, MN 55407.